*You can change the display in the tab menu.
Summary
The robotic cat Doraemon is sent from the 22nd century to Nobita, an easy-going grade school student who isn't good at studying or sports. Doraemon has a four-dimensional pocket in his stomach which he uses to pull out various gadgets to help Nobita. However, with Nobita's knack for getting carried away and Doraemon's scatterbrained personality, their adventures sometimes end in the unexpected!

Laughter, adventure, and heart...
It's a nationally popular family anime full of food for the soul, both for children and their parents' generation who grew up with Doraemon.
©Fujiko-Pro,Shogakukan,TV-Asahi,Shin-ei,and ADK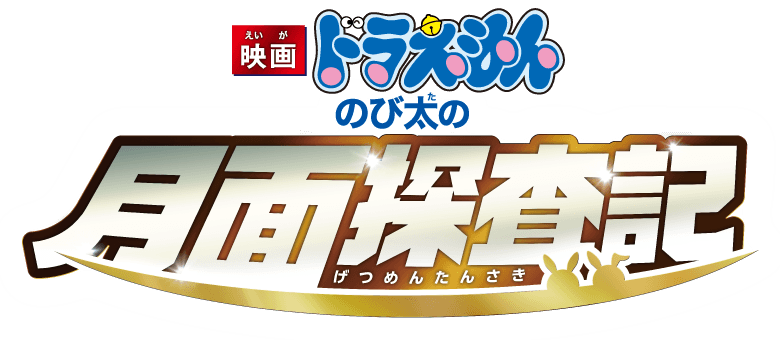 Doraemon the Movie:
Nobita's Chronicle of the Moon Exploration
Summary
Everyone's talking about the white shadow the lunar probe spotted. Nobita insists that it's the legendary rabbit on the moon, but everyone just laughs at him. That's when Doraemon gives Nobita his secret "Fringe Theory Club Badge" to create a rabbit kingdom on the other side of the moon. That same day, a mysterious boy named Luka joins the school, and ends up going with Nobita to the rabbit kingdom.

And with that, Doraemon's adventure on the moon begins!
History of Works
©Fujiko-Pro,Shogakukan,TV-Asahi,Shin-ei,and ADK